Life Style
Enjoy the Exquisite Spicy Taste of Fried Chicken Accompanied with a Glass of Milk at Preksu Malang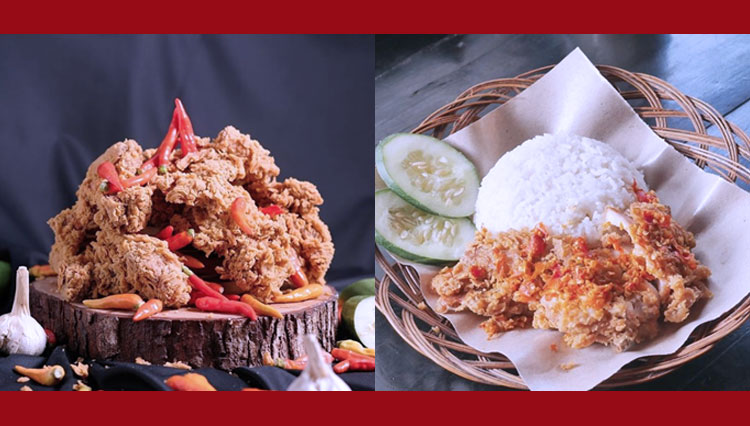 MALANG,TIMESJAZIRAH – Preksu which is originally a culinary products of Yogyakarta is now spreading its wings and opened up a new outlet in Malang. This restaurant has Preksu - Ayam Geprek dan Susu ( The-spicy-Fried Chicken and Milk) as their main signature dish.
This menu has been booming in Yogyakarta and now trying to take Malang people to taste their exquisite dishes. This restaurant served a crispy fried chicken smashed in super spicy garlic sauce that will surely tempt all the spicy food lover.
To neutralize the spicy taste of the sauce, Preksu also served a hot milk. Milk is known to be the best companion to eat and enjoy spicy food.
"it will only cost you around IDR 13 K per set (rice and chicken with the sauce). You could take your own rice according to your need. As well as the tea," Qalbin Salim, the restaurant supervisor said on Thursday (26/12/2019).
Meanwhile, you could purchase the milk for IDR 9 K per cup. So much affordable ey? This was because this restaurant which is located near local universities is aimed their target to the students of local universities in Malang.
Located at Jalan Soekarno Hatta D - 404 Mojolangu, Lowokwaru, Malang this restaurant also provided you with several variants of sauce such as the melted cheese, cheddar cheese, and cheesy sauce. So, dare to try this spicy fried Chicken at Preksu Malang?. (*)