Life Style
Warung Bu Pon Borobudur, a Common Indonesian Food Shop which Served Dozens of Homey Indonesian Food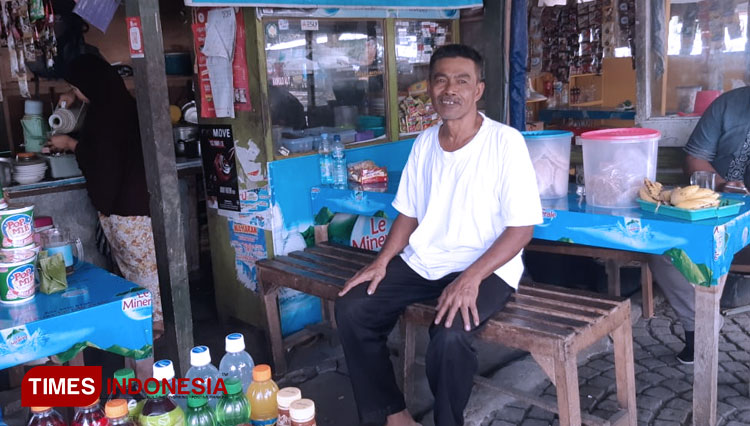 YOGYAKARTA,TIMESJAZIRAH – Warung Bu Pon a.k.a Madam Pon Food Shop which is located in Borobudur area, Magelang, Central Java has never been quiet from the customers. This food shop has become some kind of rest area especially for the tour and travel agent drivers which coming from out of town.
The name of Bu Pon is a short name for Bu Ponirah, a 56 year old lady who own the food shop. Bu Pon truly tries to served her best recipes to her customers by giving them a homey food and comfortable place to rest themself from a long trip.
The food shop which is located right under the longan tree next to the Borodur Temple served several homey food such as Mangut (any grilled food especially fish with chili). This menu has become the most popular menu of the food shop.
This food shop also served another menu such as fried rice, which become the favorite of the tourists. "I have been doing my business for over than 40 years. But the customers are no longer as crowded as it used to since there are lots of modern end restaurants built around the area," Bu Ponirah said.
Meanwhile, Suhartadi (46) a driver from a travel agency said that he is quite satisfied with the food served by warung Bu Pon. "The mangut is highly recommended, you need to try it once you go to this place. And the price is so much affordable," the guy which occasionally drive his passengers to Borobudur said.
Bu Pon has managed to send her kids to study in the university from her food shop. She's so grateful that her business in Borobudur area could support her family economically. "Two of them went to the university for study, and one them had just graduated from the vocational school," she said. (*)