News
Negeri Dongeng Blitar Provides Miniatures of Seven Wonders as Educational Media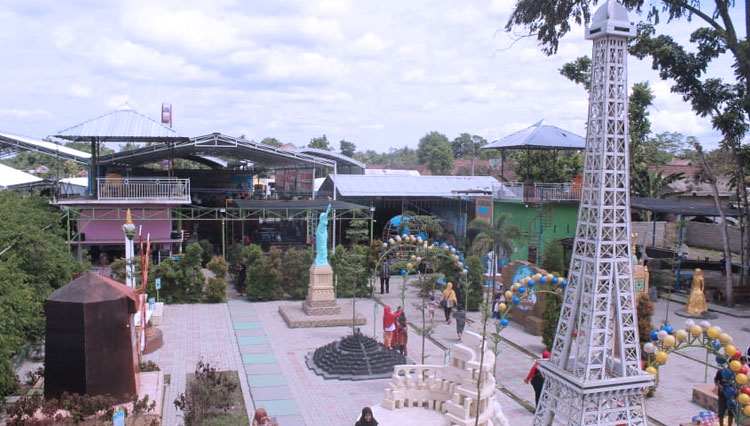 BLITAR,TIMESJAZIRAH – Negeri Dongeng, a tourist attraction in Kawedusan Village, Ponggok sub-district, Blitar, provides the miniatures of Seven Wonders of the World as the educational media for children.
The tourist attraction comprises the miniatures of Liberty Statue, Borobudur Temple, National Monument, Leaning Tower of Pisa, Eiffel Tower, Sphynx, Pyramid, and Dutch Windmills.
"This theme park is suitable for youths as it has many instagrammable selfie spots," said one of the visitors, Rio Eka, from Babadan Village, Wlingi sub-district, Blitar.
According to Rio, the miniatures of the Seven Wonders of the World can be good educational media for the children. They will be able to understand about the Seven Wonders of the World by seeing the miniatures.
"There is also an upside down house for selfie and a cafeteria with the background of rice field in the slope of Mount Pegat," he added.
Besides, Negeri Dongeng has various attractions, such as giant Ferris Wheel, ball pit for kids, and drawing and coloring activities on the Styrofoam.
"The swimming pool becomes one of the most favorite facilities because the visitors find refreshment after they stroll around or play with their families," he said. (*)