Life Style
The Story Behind the Best Indonesian Coffee Farm in Bondowoso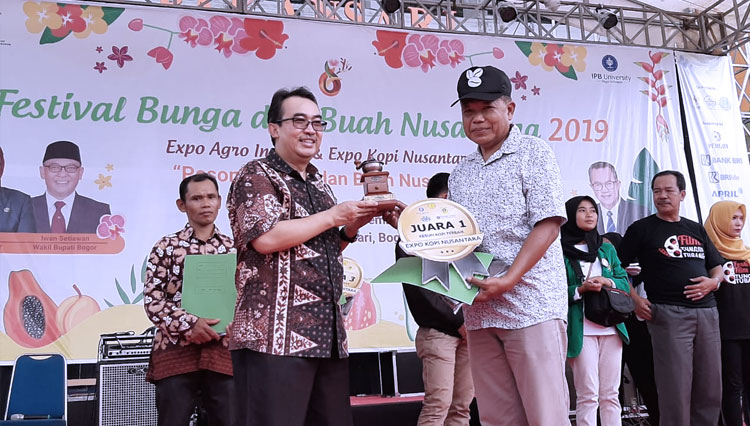 BONDOWOSO,TIMESJAZIRAH – Suyitno, a coffee farmer in Bondowoso had just received an award for his farm was nominated as the Best Indonesian Coffee Farm. The award was given at the Expo Kopi Nusantara 2019.
On the Expo Kopi Nusantara tbere was held a competition which examined several liable farm that is suited to their several of their requirements. The assessment was held for several days (November 21-28, 2019).
"The assessment team decided that the coffee trees that I planted in 2014 are the one that suited to be included on the competition," Suyitno said on Monday (2/12/2019).
The Expo Kopi Nusantara Compettition which was held by the Ikatan Keluarga Alumni Fakultas Pertanian, Institut Pertanian Bogor holds several assesment criteria such as how the farm look, planting material, culture technique, harvesting procest, post-harvest / processing, productivity and quality, marketing, institutional, and how many appreciation this place taken.
At first, Suyitno who was working as a police officer was planning to plant some Robusta on his farm for his retirement. But the Robusta farm didn't give him much profit, so at the beginning of 2013 he started to plant the Arabica that is a bit popular than Robusta at then.
On this matter, Suyitno was also supported by the local government to develop and manage his farm. The local government of Bonsowoso consequently held several event and workshop for the local farmers.
"We couldn't even produce a better quality of coffee before the government put their hand to us. They even helped us with the distribution and took us to join several festival to introduce our coffee to the customers," Suyitno said.
Beside having the Best Indonesian Coffee Farm title, this guy of Bondowoso also granted several awards from the same event for the 1st winner of Uji Cita Rasa Kopi Arabika (Arabica Taste Test) on 2016, also the nominee for Specialty Arabica on 2017. (*)