Economy
GoFood Festival Malang City Point to Fit the Student's Budget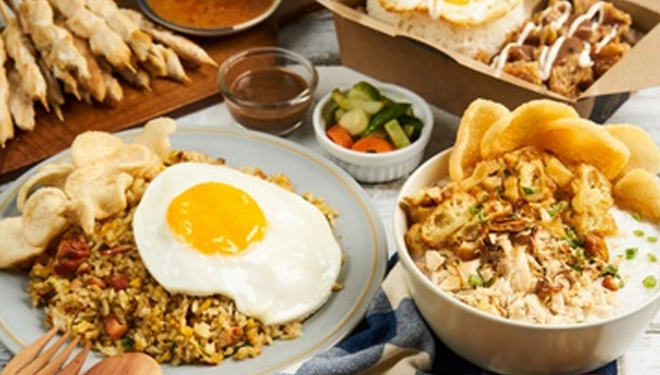 MALANG,TIMESJAZIRAH – To fulfill the society's need especially students of an affordable good 5hat could suit their budget, Go-Jek held GoFood Festival on the 2nd floor of Malang City Point.
As one popular transportation app in Indonesia particularly Malang, GoFood one featured choice in Go-Jek has been used by millions of local community as one of their best choice to Transport and deliver their food right in front of their face without bothering to step out from their house even just an inch.
This time, this company held an event which was made specifically for the students. This company has been aware that the number of students in Malang will always grow year by year.
The GoFood Festival took several vendors which has an affordable price and could suit the students budget such as Bakso Damas, Nyot-Nyot Thai Tea, PesenKopi, Dmolor- Tokebbi & Long Potato, Ichi Naro Takoyaki and many more.
The place was decorated in an modern end style. You could find lots of beautiful spot to take some Picture. This is a quite perfect place for hang out or spending some spare time.
"We design the GoFood Festival to be the perfect place to hang out or may be having some meet up, gathering. You could book and register your plan on bit.ly/komunitasgff, and we will contact you ASAP," VP Corporate Affairs Food Ecosystem Gojek, Rosel Lavina said. (*)