Life Style
Here are 5 Recommended Hotels in Semarang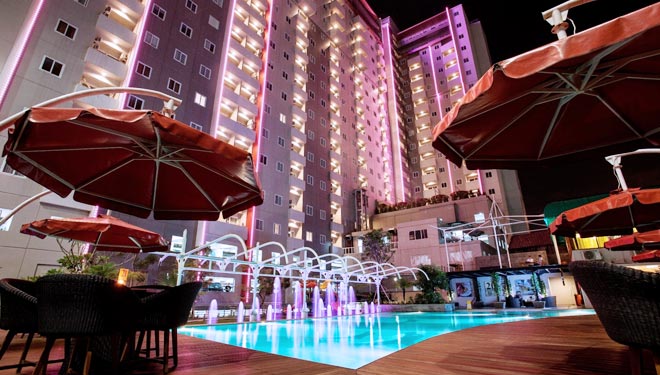 SEMARANG,TIMESJAZIRAH – Do you need to find some place to stay in Semarang? Well, this 5 hotels could be one of your alternative while enjoying your vacation. Check this out.
1. Whiz Hotel Pemuda Semarang
This 2 stars hotel is a perfect place if you are low on budget. Located at Jalan Piere Tendean No. 9, Central Semarang this place has contemporary design and a closer access to several tourist destinations and mall.
2. Hotel Horison MT Haryono Semarang
This 3 stars hotel which is located at Jalan MT Haryono No 32-38, East Semarang has quite interesting pool with a beautiful night scenery. It also has a modern end garden with a fountain at one of its corner.
3. MG Suite Hotel Semarang
Well this 4 stars hotel is quite affordable even with all the amenities. Located at Jalan Petempen No 294 Gajahmada, Central Semarang, this hotel equipped with a pool, a lift, wifi and 24/7 room service.
4. Gets Hotel Semarang
If you have more budget, may be this Hotel could be one of your alternative to spend your time with family during your vacation. Located at Jalan MT Haryono 312-316, Central Semarang this 4 stars hotel has a quite fancy look and close to the several malls in Semarang.
5. Gumaya Tower Hotel Semarang
A bit different to the previous hotels, this hotel has a fancy class. You will get a room equipped with AC, wifi access, modern end bathroom, and some other fancy furnitures and sophisticated interior. This Hotel also has a pool, a gym, restaurant, spa center, kids club, and a business center.
So what do you think? Will these 5 hotels be one if your alternative while you staying in Semarang?. (*)