Life Style
A Lady of Pamekasan Made a Beautiful Ecoprint Batik of Leaves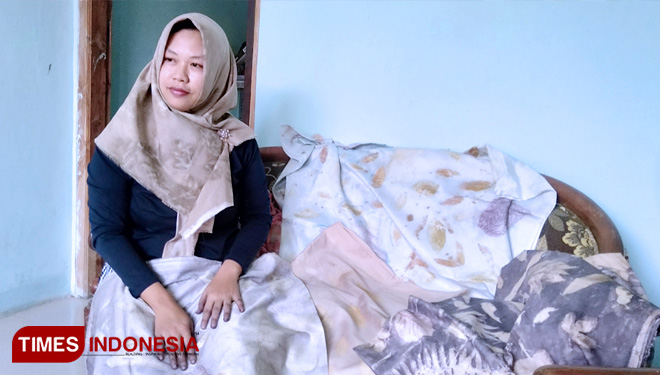 PAMEKASAN,TIMESJAZIRAH – A beautiful lady of Pamekasan, Dian Hendriana (36) creates a wonderful priceless ecoprint Batik using some leaves and print it on the cloth.
The process is a quiet simple but the outcome is remarkable. She only need to put the leaves she needs and create a motive by it and use the natural color of the leaves for the Batik.
"You only need to put the leaves on the cloth. Cover it with another cloth, roll it up. Then boiled them all in the pan to create and sharpen the color," Dian said on Wednesday (13/11/2019).
As the matter affects, she also has made several products from her Batik. She made some veil, women prayer clothes, and some regular clothes and dresses.
She uses social media for her marketing venue. She has distributed her product to several city in Indonesia, such as Madura, Surabaya and Jakarta.
Rashogen, as the name of her brand could be purchased starting from IDR 130 K to IDR 700 K. She took all the leaves she need for the ecoprint Batik from the local area and event her backyard in Pamekasan. (*)