Life Style
The Special Tasty and Crispy Taste of Ayam Goreng Serba Salah Kedai Radin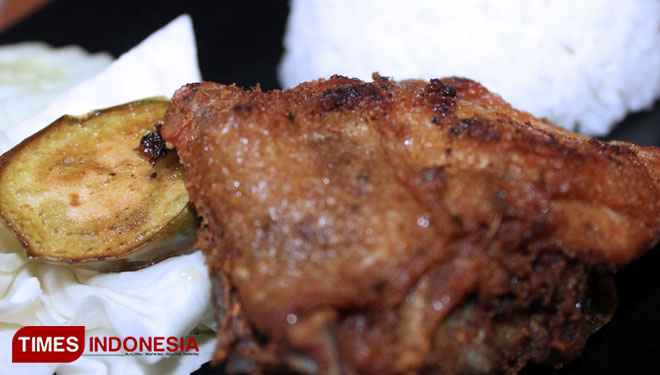 MALANG,TIMESJAZIRAH – If you feel bored of the chicken you have, may be the Kedai Radin (Radin Cafe) of Malang could be one of your alternative and choice to hunt for a new taste of chicken. This cafe has a special tasty and crispy fried chicken on their menu, the Ayam Goreng Serba Salah.
Ayam Goreng Serba Salah (Nothing is Right Fried Chicken) as its name was created from several failures. Dani Satria as the owner of the cafe did several trial and error before the perfect taste of the fried chicken which is now appeared on your table founded.
"We did several trial and error with this menu. We need to find the perfect taste which show some specialty of our own cafe, which is different than another place. That's where the name on the menu came from," Dani said on Tuesday (12/11/2019).
The cafe has two branches where each located at Jl. Ahmad Yani no. 29, Kepanjen and Jl. KH Hasyim Ashari No. 23, Kota Malang. To find the perfect recipe he and her wife worked so hard for it. Eventually they managed to find the perfect taste and texture that they wanted.
Ayam Goreng Serba Salah has a soft perfect texture, the spices filled up every bite of the chicken. You could smell and taste the spices at the same time once you bite the chicken. This fried chicken will be served with a perfect sauce made by the Cafe.
Beside Ayam Goreng Serba Salah, Kedai Radin of Malang also has several exotic dishes on their cafe. You could also find Bebek Goreng Selalu Benar (crispy fried duck), fried rice, sandwich, and several western beverages such as frappe, frappuccino, lemon tea or thai tea in this Cafe. (*)