News
Shibori Fashion by Ayu Ismail and Ulis D'Tambi Captivated the Audience of Malang Fashion Week 2019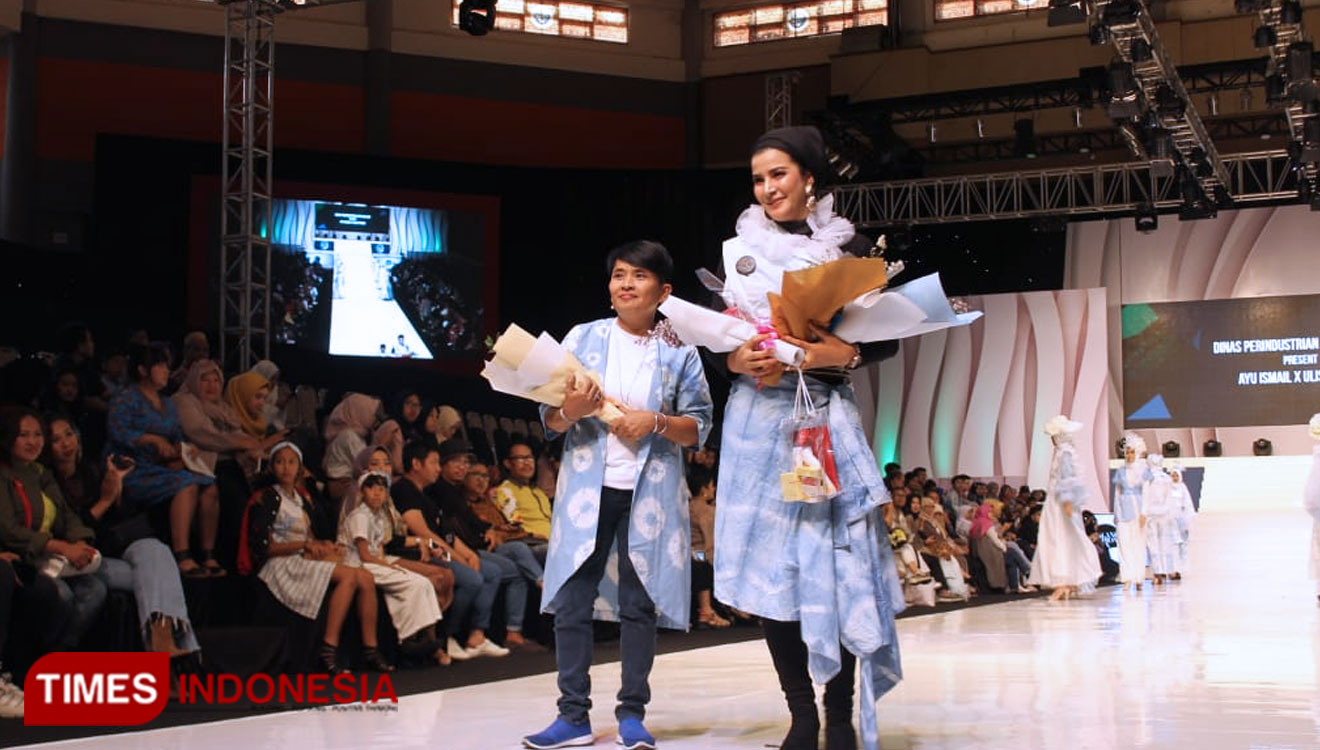 MALANG,TIMESJAZIRAH – Shibori Fashion had captivated the audience of Malang Fashion Week 2019 that was held in Graha Cakrawala Building, Malang (10/11/2019).
The collaboration result of an artist and a designer, namely Ayu Ismail and Ulis D'Tambi, was very beautiful, vibrant, and stunning.
Spending around two weeks to create, the design managed to get a high appreciation from the audience. In fact, Ayu and Ulis received many compliments and flowers.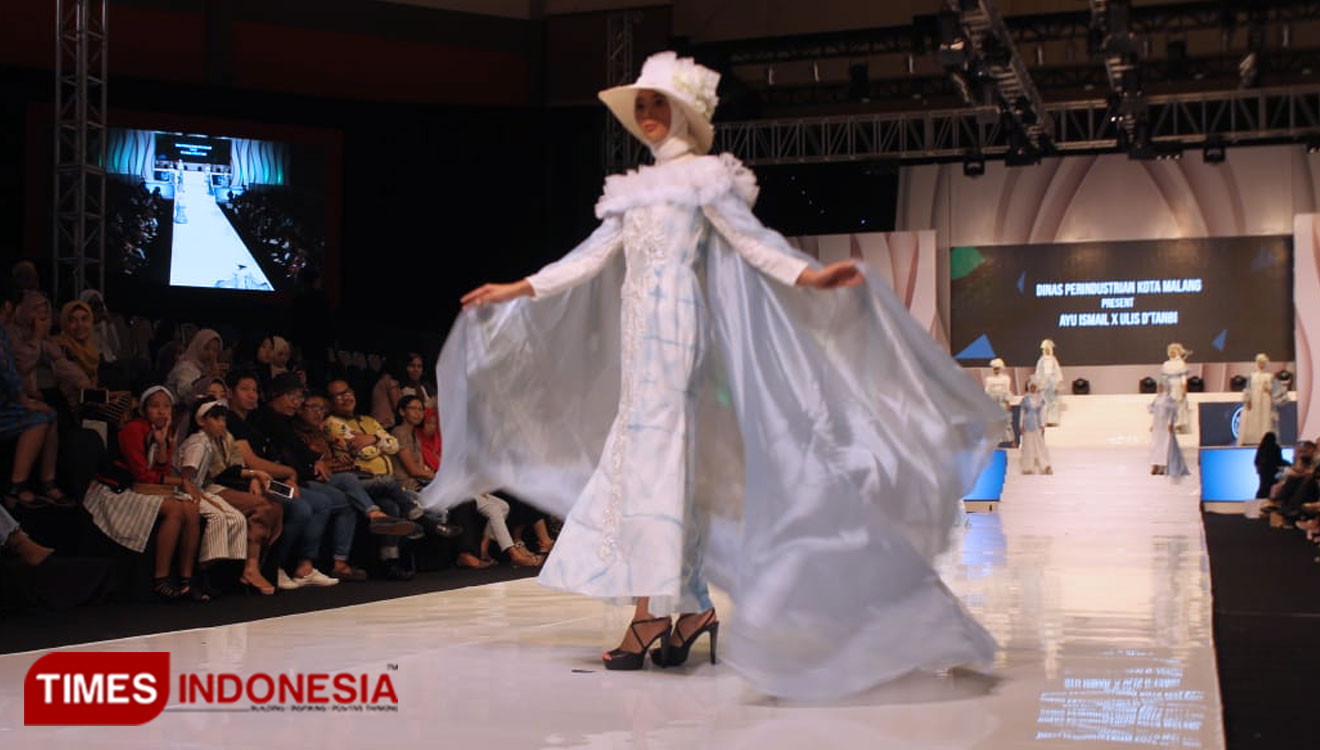 Ulis's work has resulted in a very good result. She said that this design took around 10 days to complete and it needed 27-meter fabric.
This fashion used Shibori technique and natural dyeing. "We used indigofera plant as the natural dyeing. Because the theme is the ocean, we got our inspiration from jellyfish," said Ayu.
In the near future, Ayu and Ulis plan to expand their business to wedding fashion. "As a designer, I want to make a new concept in wedding fashion. I plan to collaborate once again with Ulis, because I think the wedding fashion with Shibori technique will be the first innovation in fashion design," said Ayu.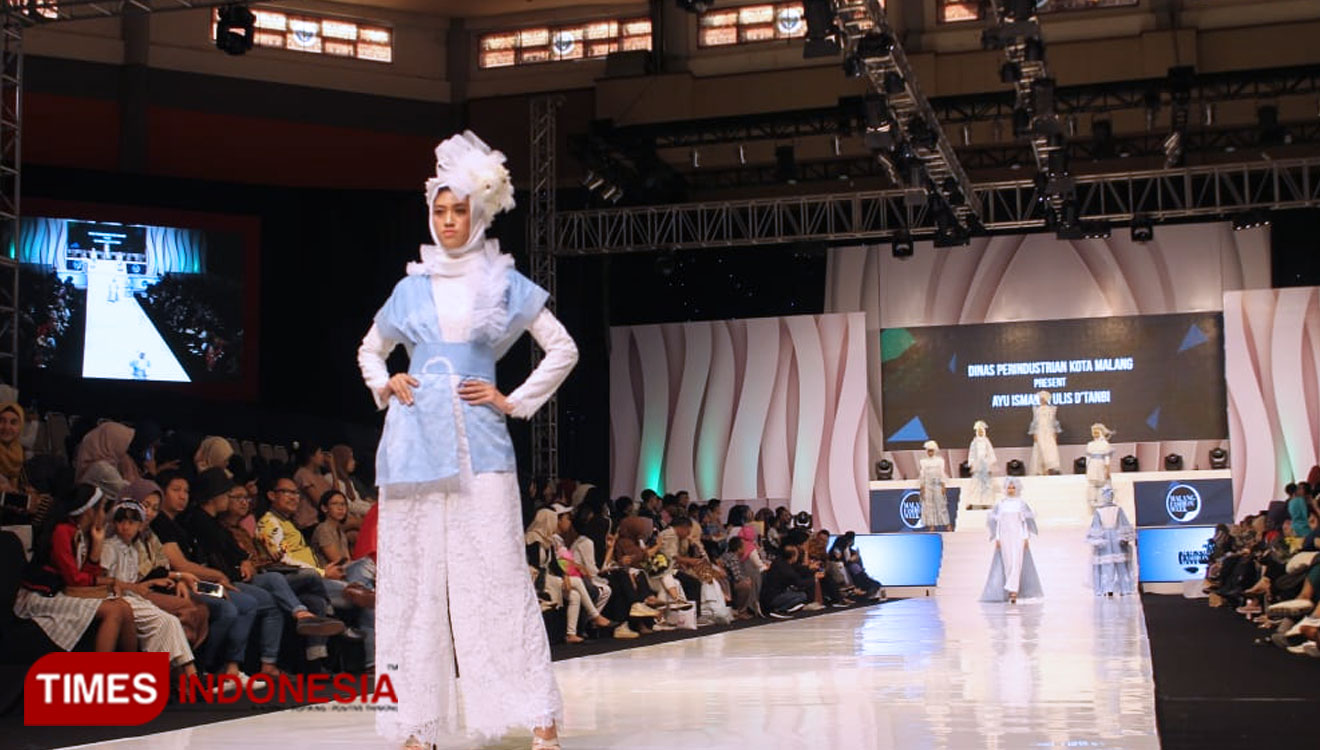 Malang Fashion Week 2019 becomes an event to inspire any fashion mode addict in Malang, especially the local fashion designers.
This event was organized by Indonesian Fashion Chamber (IFC) Chapter Malang and the Government of Malang through the help of Department of Malang Industry (Disperin).
Malang Fashion Week 2019 was participated by 84 creative designers, both local and overseas guests, such as Ivan Gunawan, Rebecca Paterson from Australia, Monique Par from Australia, Azlan from Malaysia, Rya Baraba from Jakarta, Danjyo Hiyoji from Jakarta, Lenny Agustin from Jakarta, and Saffana Anna from Surabaya. (*)