News
The Patra Bali Resort & Villas Maintains Its Five-Star Rating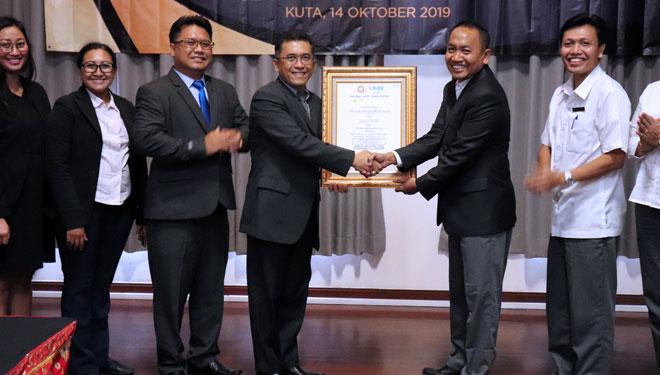 DENPASAR,TIMESJAZIRAH – The Patra Bali Resort & Villas has managed to maintain its superior quality as a five-star hotel in Bali Island. The five-star accreditation was given by the Tourism Business Certification Institute (LSUP) Bali Mandiri to The Patra Bali on Tuesday (14/10/2019).
The Five-Star Certificate was handed over by Ida Bagus Purwa Sidemen, as the representative of LSUP Bali Mandiri, to Bapak Suwardi, the General Manager of The Patra Bali Resort & Villas. This certificate handover was based on the audit reports done in one day by 6 auditors on 6 September 2019.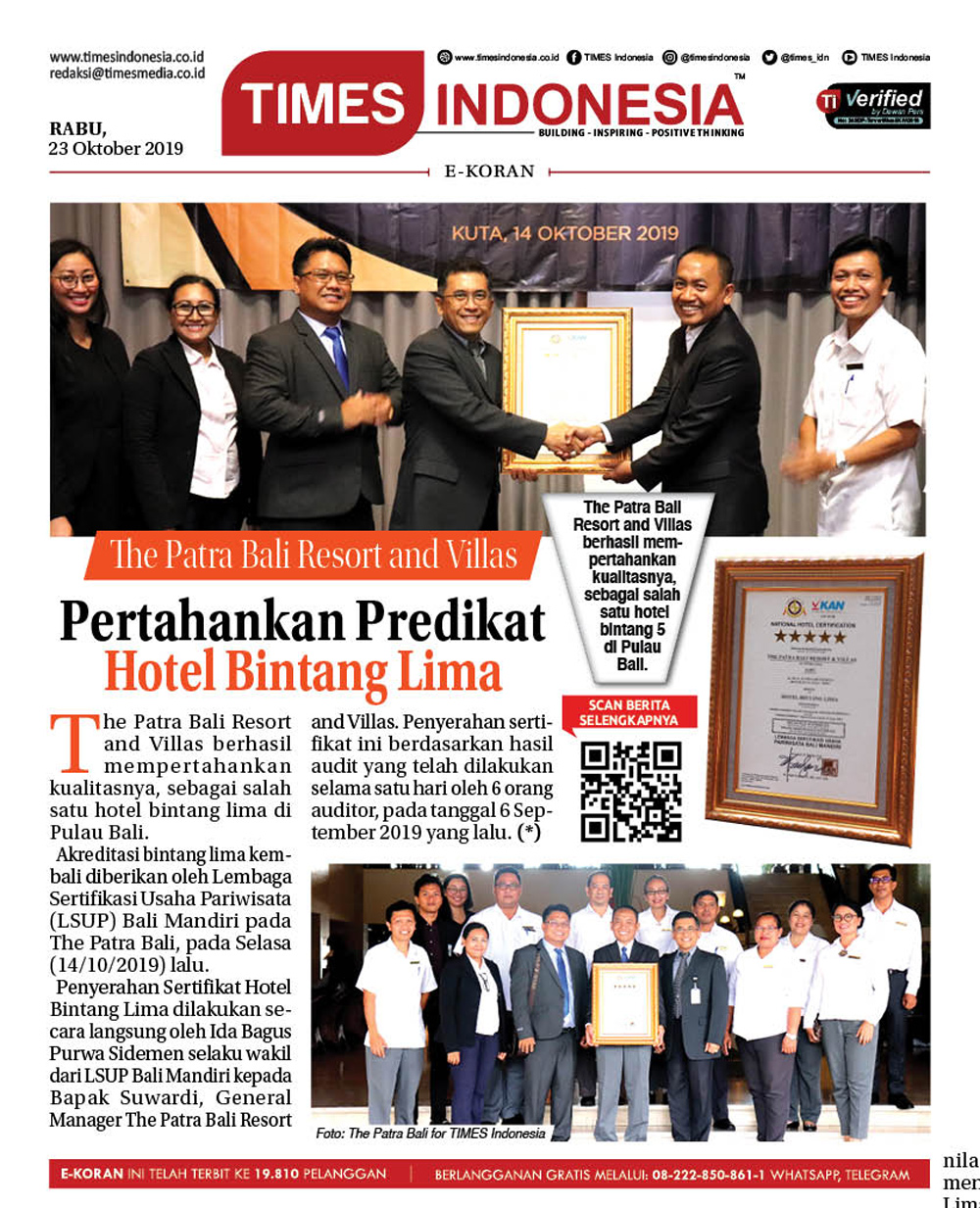 Suwardi said that The Patra Bali Resort & Villas had got a high score, 949, that exceeds the standard required to earn five-star rating.
This award had made the management department to maintain its superior quality and the five-star rating by doing improvement, product development, and development in human resources.
"The teamwork of each department has contributed an important role in improving the service quality, security, sanitation, and satisfaction for our guests staying here," said Suwardi.
The Patra Bali Resort & Villas is a hotel managed by the subsidiary of BUMN (PT Pertamina) that can compete with its competitors from national chain or international chain.
For the information, this five-star hotel has 228 rooms consisted of resorts and villas with garden view concept. It has vast rooms, a ballroom with the capacity of 750 people, and a very strategic location. It is near the international airport, I Gusti Ngurah Rai. (*)