News
Visit The 6th Festival Kampung Tani of Batu Here is the Date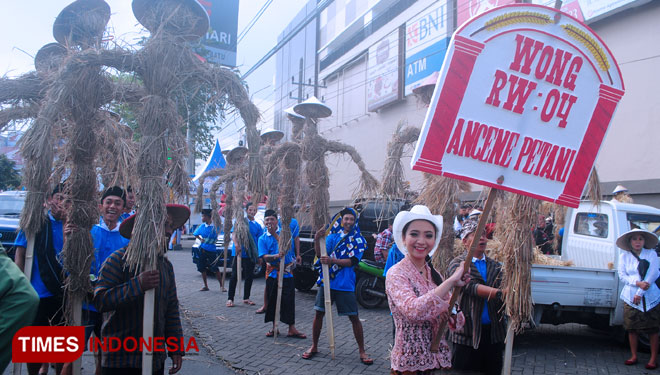 BATU,TIMESJAZIRAH – The 6th Festival Kampung Tani 2019 will be held in Temas, Batu for 3 days starting from Friday (4/10/2019) to Sunday (6/10/2019). This Festival will show how Indonesian farmers living their life daily.
There will be the sedekah bumi (offering ceremony), Burakan Hasil Bumi (sharing some farm products for free) Temas Floating Market, Rantang Lurik, Caping Gembor, kids corner, scarecrow, a ballet by local youth, and a mini concert from the Kerontjong Woekir and many more.
"This event as it previous events before always emphasized and elaborate on the importance of farming for the local community and also Indonesian," the Chief of Temas village Tantra Soma Pandega said.
There will also be a batik footprint workshop during the event. This workshop will educate people on how to make Batik from eco friendly and non chemical dyed products such as the leaves etc.
There will also be a ballet and puppet show on this place. The Festival Kampung Tani Temas Batu has become one annual awaited moments for the local community and also for the domestic tourists. (*)