News
Trisula Monument of Blitar to Commemorate All Heroes that Fought the Communist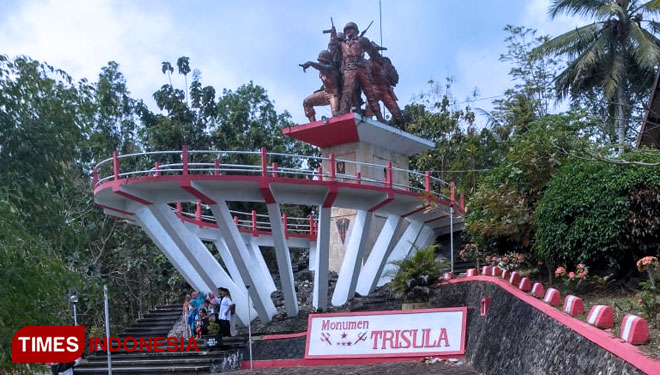 BLITAR,TIMESJAZIRAH – The Trisula Monument is one of several monument in Blitar that built to commemorate what is said to have been a counterinsurgency operation against remnants of the PKI (Indonesian Communist Party).
The monument which is located in Bakung was built on December 18th 2019. The name of Trisula taken from the Trisula operation held by the military that time.
"In 1965, Bakung and some other city in East Java was a place for the PKI's head figures to escape from the military operation. This place was just a mere forest and there were lots of cave at then," Sukamto the monument caretaker said.
This monument was built on 5.625 meters area. A very suitable place to visit with your friends or family on weekend while learning some Indonesian history.
The Trisula Monument could is located around 28 km from the city center of Blitar. Some people use this place as the educational tourism especially for the local students. (*)