Sports
Join the Platinum Adisucipto Open Golf Tournament 2019 and Get a Car for a Hole In One Shot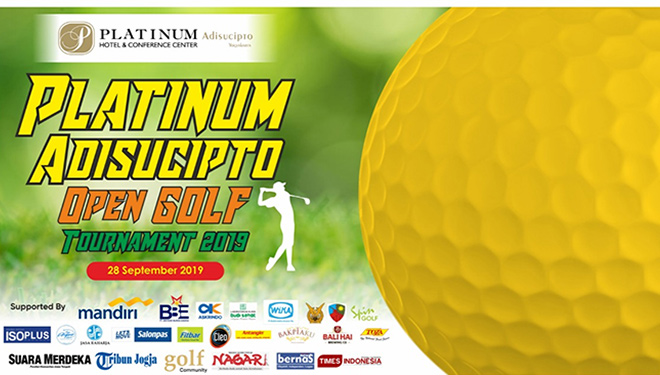 YOGYAKARTA,TIMESJAZIRAH – The Platinum Hotel Group will hold the Open Golf Tournament 2019 by September 28th 2019 in Adisucipto golf court. There will be 4 cars awarded for the hole on in one shot.
"We have 4 particular hole that will give the players a fantastic reward when they are able to make a beautiful shot that is hole in one. The holes are hole 4, 8, 14 and 17," the Vice Corporate GM Platinum Hotel Group, Claudia Devie said on Tuesday (24/9/2019).
In addition, still according to her, on Hole 4, the player who able to make hole in one will be given Terios car type XMT, Hole 8 with BRV type SMT, Hole 14 with Rush type GMT and Hole 17 with Mobilio type SMT.
There will be around 160 players joining the tournament. They mainly came from Yogyakarta area like Semarang, Solo, Purwokerto, Banjarnegara, Cepu and else. But there are also some outsiders such as those who came from Jakarta, Balikpapan, Makassar, and Pontianak. ju
The Platinum Adisucipto Open Golf Tournament 2019 which will be hold for the first time was hope to be able to introduce the Adisucipto golf court it self as well to introduce the hotel more to the world. (*)