Life Style
Bawean Island Beach Cleanup: Bye Bye Trash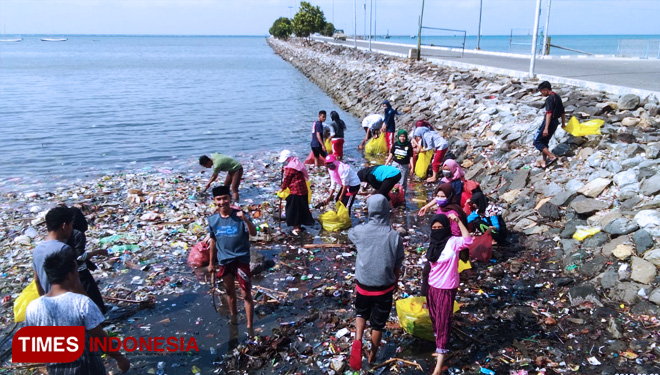 GRESIK,TIMESJAZIRAH – A community consists of several students from any university in Gresik held a beach cleanup in Bawean Island. This social act was held to raise people's awareness on how important is cleanliness for the ecosystem.
The students with some makeshift equipments all together starting to pick the trash. They then separated the waste to ne recycled. On the occasion, they managed to pick around a ton of garbage.
"Preserving the nature means we preserve the country from disaster, that's what we all need to do," Fajrin said on his written statement he sent to TIMES Indonesia on Tuesday (24/9/2019).
This social action got a high appreciation from the local Environmental Department of Gresik. The Head of the Department said this this kind of act should be conducted more frequently to make the area stay clean from the waste.
"We are very proud of these students who willingly make time to do the beach cleanup in int his island. And also thank you for the society who support them and help them in doing this social act," the Head of Local Environmental Department of Bawean Island Gresik said. (*)