Life Style
Enjoy a Fancy Shopping with Shoptember Program at Level 21 Mall Bali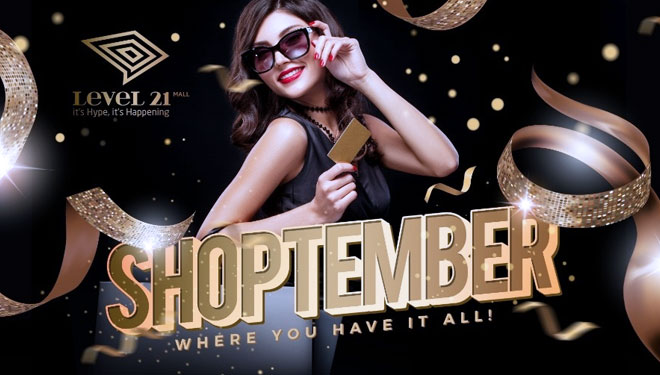 DENPASAR,TIMESJAZIRAH – Sophaholic, you need to prepare your credit card and went right through the Level 21 Mall Bali because this place has some good offer for you during this September, The September, shopping in September.
"There will be lots of ethnic dress and gown on this program. Like the Warna -Warni Nusantara which has been started earlier on September 2-13 2019, Valiraam Bazaar by September 6-15 2019," the Media Relation Level 21 Mall Bali, Sashaa Gautama said.
Still the customers need not to be worry because according to her, there still lots of event that will be held to pamper their customers such as the Kolaborasik which will pamper the customers with some live music performance on September 20th 2019.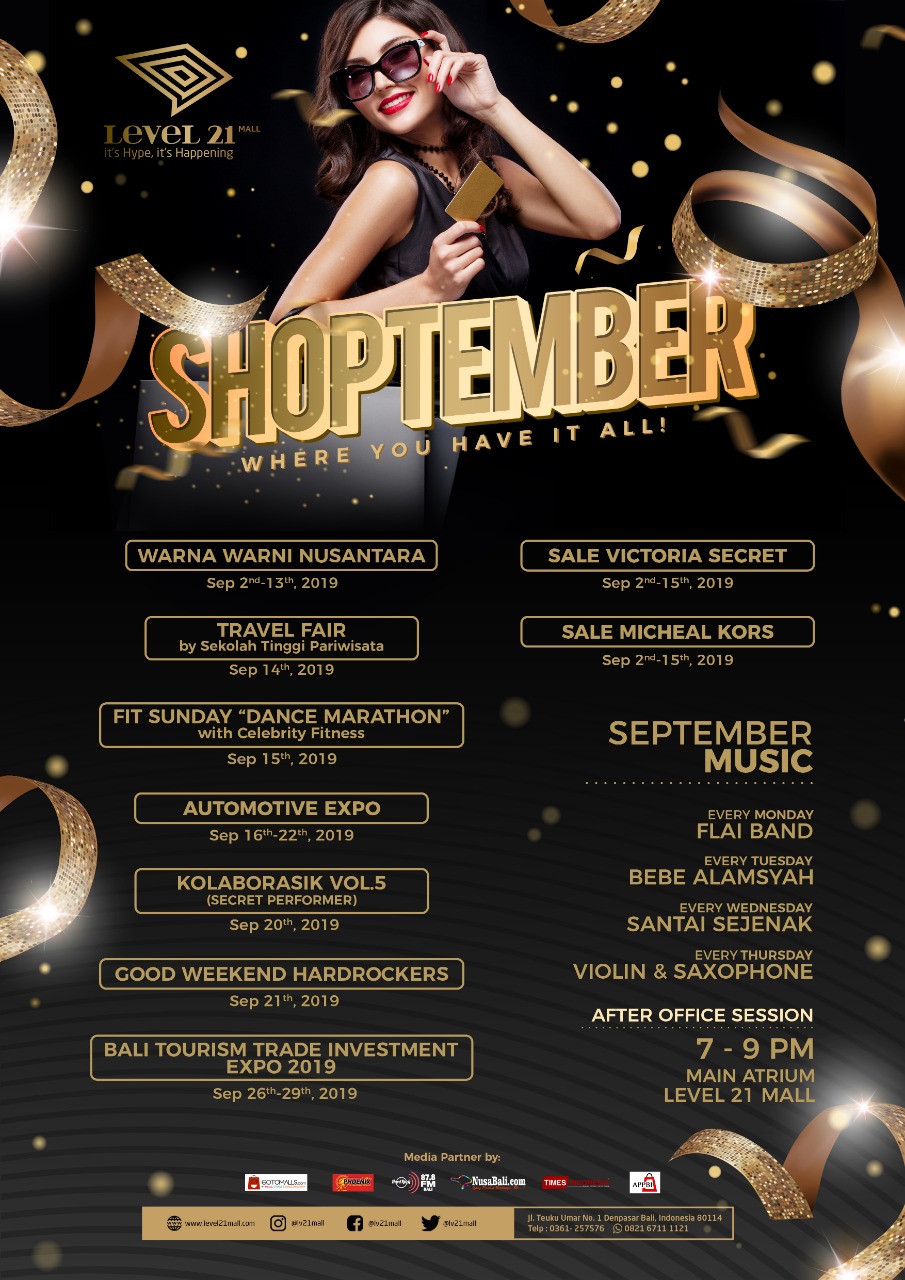 There will also be Senza Championship by SENZA Community Bali for the online game addicts which will give IDR 5 M for the winners. The game competed on this occasion will be the Mobile Legend Bang Bang.
As the peak event for "Shoptember", there will be Bali Tourism Trade Investment Expo 2019 which will be started on September 26th 2019 and ended by September 29th 2019. You could find some good qualified MSME products and may be invest on it.
Meanwhile the Level 21 Mall also has some new tenant on the first Floor i.e the Panama Bali and Aromacology, also the Minimal at the Upper Ground. For more information you could visit www.level21mall.com, Facebook Level 21 Mall, Twitter dan Instagram @lv21mall.