News
Hundreds of Musician Did the Beach Cleaning at Sanur During the Road to Bali Reggae Star Festival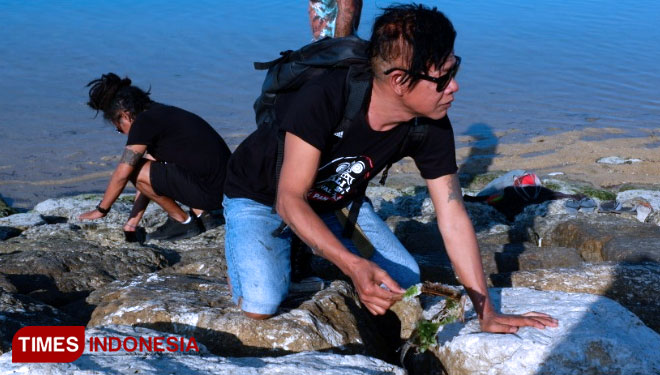 DENPASAR,TIMESJAZIRAH – The Bali Reggae Star Festival (BSRF 2019) was held on Sunday (11/8/2019) at Segara Sea Side Bar and Restaurant, Sanur, Kota Denpasar, Bali. The musicians attending the event was taken to do some social service like beach cleaning.
On this occasion they were also taken to release some baby sea Turtle to the sea. Lots of local community also attending this event. Some school students even joining them to release the Turtle and do the beach cleaning.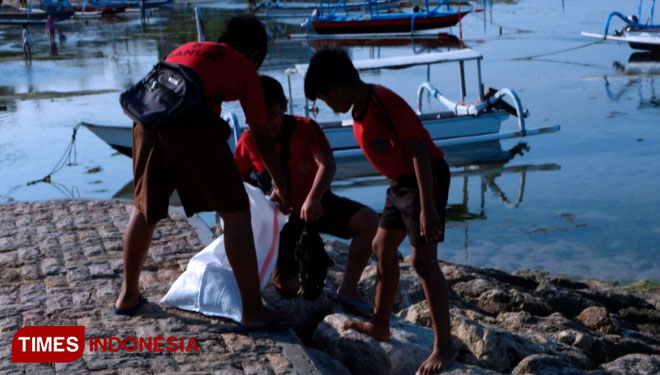 "We would like to raise the society awareness on how important is to maintain the beach cleanliness. Also the turtke release will make them more aware how important is our environment to all the ecosystem," the E.O of Bali Reggae Star Festival Agung Ngurah said.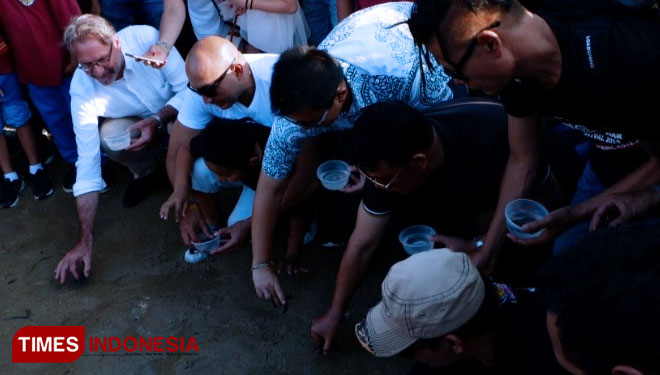 In addition, the chief of the local village said that this was a real act from the reggae community to show how much they love to their country. This is in line with the state ideology i.e Pancasila.
Beside some social service like beach cleaning and some baby Turtle release, Road to Bali Reggae Star Festival 2019 which presented Merapu, The Smallaxe, Malibu Stone, and many more, they also held some talkshow, Food Festival, Animal Community Festival, Live DJ and Live Band. (*)