News
Enjoying the Reggae at Sanur Bali 'Yo man Reggae Uye'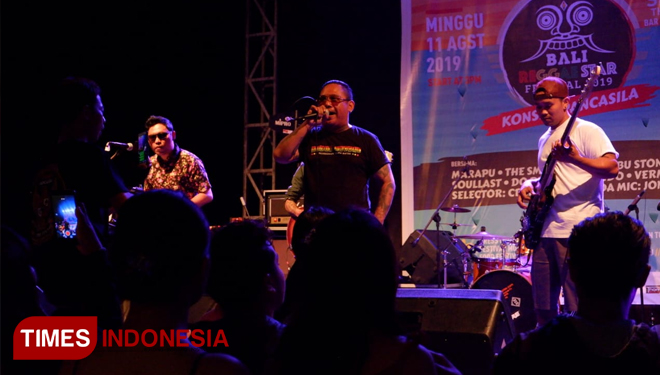 DENPASAR,TIMESJAZIRAH – Lots of people said 'Yo man' as to say hi to all the reggae musician at the Road to Bali Reggae Star Festival (BSRF) 2019. This words has become a regular words for the reggae community when it comes against hello.
"Yo maaan, Reggae Uyeee," said one of the participant of the event to all the audience at the beach. Lots of people gathered to enjoy the music starting from the youth to the senior one either from local to foreign people.
"This event is just a pre-opening towards the biggest event reggae event which will be held on September 7-8 2019 AT Mertasari Beach, Sanur, Bali," said the E.O of BRSF 2019, Agung Ngurah.
Still according to him, the next concert will be made into a more international level since there will be some foreign artist like those from Australia and Thailand. Yet, the domestic artist will still dominate the next event.
The Bali Reggae Star Festival is a charity and a social act and service event which added with some music. On the occasion they also do some Beach Clean Up, release some baby Turtle, Music Festival, Drawing Contest, food festival, animal community festival, live DJ and live band.