Life Style
Platinum Hotel Indonesia, The Taste of Indonesian Authentic Culture and Hospitality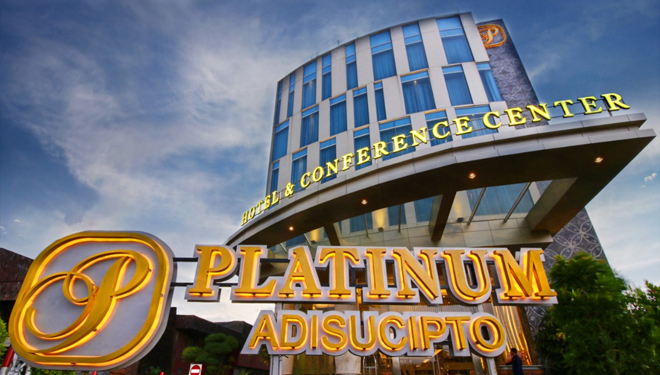 YOGYAKARTA,TIMESJAZIRAH – The demand of accommodation including hotels has been rapidly developed for the last few years. To answer this issue, the Platinum Hotel Indonesia arises to provide the best and excellent service to the customer.
With an adequate number of rooms provided in various room types, equipped with meeting rooms, ballroom and other facilities, this Hotel will create unforgettable experiences based on Indonesian authentic culture and hospitality.
"The concept of Business and Leisure Hotel is a perfect combination to accommodate all types of events needed by the customer. And we assure you that we have all the facilities for it," Vice Corporate GM of Platinum Hotel Indonesia, Claudia Devie said.
Platinum Balikpapan Hotel and Convention Hall is the first property built by Platinum Hotel Indonesia. This 4-star hotel is located at Soekarno Hatta Street No. 28 North Balikpapan, East Kalimantan and is easily to access from the the airport. They even have a shuttle service for it.
This Hotel is also quipped with 200 Rooms, 8 Meeting Rooms, 1 Ballroom with maximum capacity up to 2300 Pax, Canton Chinese Restaurant, Palladium Restaurant, Barium Bar & Lounge, Wine Cellar, Fitness Center, Swimming Pool, Kalimaya Spa & Wellness, Kids Corner.
Their second property is Platinum Adisucipto Hotel and Conference Center, located at the area of Adisucipto International Airport. This 4 star Hotel has 152 rooms, 3 Meeting Rooms and 1 Ballroom with maximum capacity up to 1000 Pax.
They also provide their customers with some supporting facilities like the Palladium Restaurant, Barium Bar & Lounge, Infinity Sky Bar and Infinity Swimming Pool, Kalimaya Spa & Wellness, Fitness Center, Free Airport Shuttle Service, Free Check-in Flight Ticket Service and Flight Information Screen which is located at the Hotel Lobby.
The third property of Platinum Hotel Indonesia is a 4 star Hotel with 300 rooms, Platinum Tunjungan Hotel and Convention Hall in Surabaya, East Java which will be opening soon in the early of 2020.
Platinum Hotel Indonesia is the right choice for your accommodation needs and affordable luxury for your memorable experience. For more information about Platinum Hotel Indonesia, you may visit their official website at http://platinumhotelindonesia.com. (*)