Life Style
"Pesta Kuburan" Madura, a Feast at the Graveyard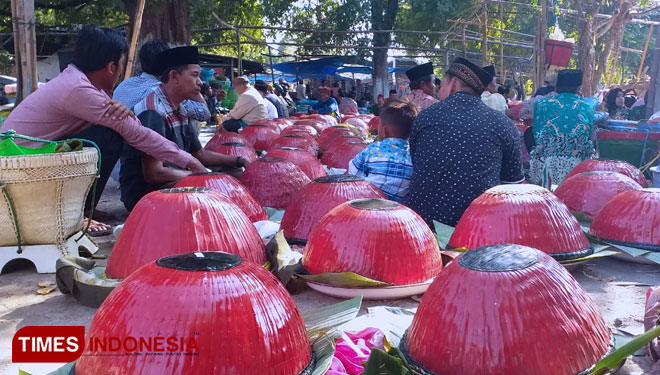 SUMENEP,TIMESJAZIRAH – There has been a unique and kind of weird tradition by the Madura society. They will bring some food to the Asta Buju graveyard Gubang, Sumenep, Madura and held a feast there after several ceremony. This ceremony was called as the "Pesta Kuburan" (Graveyard Feast).
This tradition was held as their way of respecting their ancestor namely the Pangeran Anggosuto (Prince Anggosuto) lthat has been passed away. The prince spirit was believed to be their guidance and savior for the local citizen.
"Prince Anggosuto is someone who has some power that could help the local citizens. He was the one who knew that the water from the Papas sea could be turned into salt," Syamsuri, a local citizen of Papas said on Saturday (20/7/2019).
This ceremony is held every salt season, or when the salt production is high. This is to show their gratitude to the Prinve Anggosuto to find the way to produce salt for them.
The Pesta Kuburan or the feast at the graveyard at Asta Bhuju' Gubang will usually participated by two sub district which is believed to still have some connection with the Prince Anggosuto. Those two sub district in Madura are the Pinggir Papas and Karang Anyar. (*)