Life Style
Kopi Osing Banyuwangi was Served on the ICAO table Montreal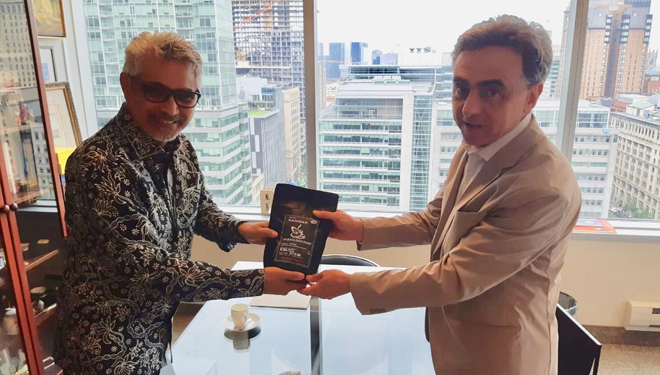 BANYUWANGI,TIMESJAZIRAH – The Kopi Osing (Coffee Osing) of Banyuwangi, had just been served on the International Civil Aviation Organization (ICAO) headquarter Montreal, Canada. The coffee was served to make the meeting have more enjoyable.
"We brought it here on the table as one of our diplomacy way. And its quite effective to make the meeting feel warmer and more enjoyable," Alternate Representative RI for ICAO, Afen Sena said on Friday (12/7/2019).
Still according to him, Indonesia is a member of ICAO which stand under the United Nations. ICAO has around 193 members and Indonesia has joined them as the 57th member since 27tn April 1950.
The coffee Osing has a unique taste. It quality has been proved by local and foreigners. Its hope that the coffee could be a way to strengthen the cooperation between Indonesia and ICAO.
"Its one of our way to strengthen the profiling to the ICAO. As well, to introduce our Kopi Osing (Coffee Osing) Banyuwangi to the world, especially through the ICAO headquarter, Montreal, Canada," Afen added. (*)