Economy
Indonesia - Saudi Arabia Signed an MoU of Digital Collaboration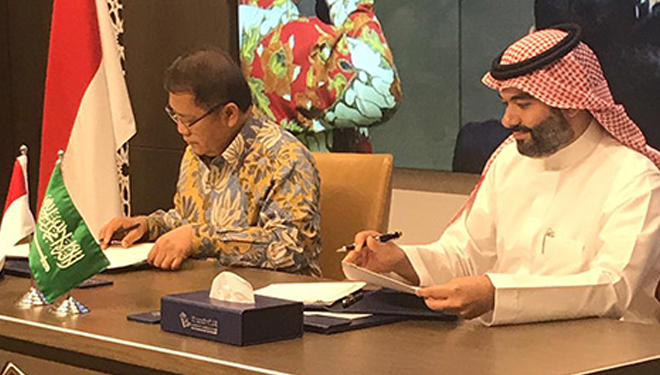 RIYADH,TIMESJAZIRAH – The Government of Indonesia and Saudi Arabia signed an MoU to strengthen their cooperation on digital collaboration. This has become a new milestone for 6 decades cooperation between two countries.
"We are going to make this not only MoU but to became an MoA, Memorandum of Action," The Minister of Communication and Information of Indonesia Rudiantara said on Thursday (4/7/2019).
Still according the minister, most of the MoU sigbed was about the umrah matters. Umrah has become a potential captive for the government of both country. This because both country has the largest moslem community in the world.
The Mou was about the initiation of the development of Umrah Digital Enterprise, which is believed to be able to be a joint solution to solve the main issue in umrah. Two Indonesian apps Tokopedia and Traveloka will take part in this collaboration to represent the Indonesia.
The cooperation of both country has become stronger since King Salman of Saudi Arabia visited Indonesia on 2017. Beside the digital collaboration both country are agreed to advance their collaboration especially on economy, military, culture, and hajj.(*)