Economy
Manten Kopi Blitar Stole the Foreigners' Attention with Their Unique Ritual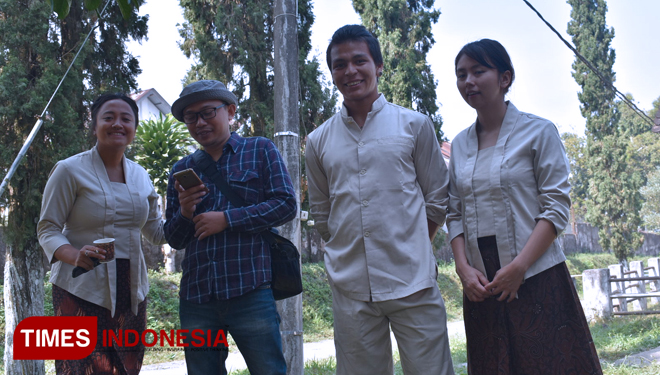 BLITAR,TIMESJAZIRAH – Isabella, a Canadian amazed by the Manten Kopi (Coffee Wedding) ceremony that she saw on Saturday (22/6/2019). This ceremony was held by the manager of Kebun Kopi or the Coffee Farm Karanganyar, Blitar.
"This is new to me. Its remarkable, very interesting and unique, we never have this kind of ceremony in our country," she said.
Still according to her, Indonesia has attached her heart with its cultures. There were lots of hidden and exotic cultures that they need to see it them self by coming to this country.
There were two other foreigners watching the ceremony with Isabella, they are Alan if Ecuador and Maya of Japan. Both also seems so amazed by the ceremony.
Those three foreigners was planning to stay in Blitar for three weeks to learn more about Manten Kopi or Coffee Wedding as well the coffee production process from farm to the factory and selling by the Kebun Kopi or Coffee Farm Karangayar. (*)