News
Saygon Waterpark Pasuruan, will Offers You another Sophisticated WaterPark Attractions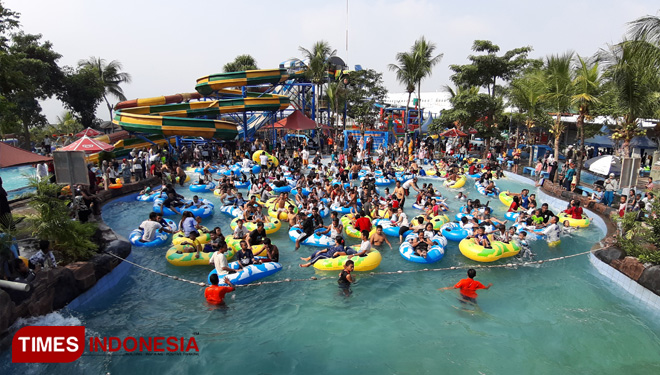 PASURUAN,TIMESJAZIRAH – Holiday season hasn't ended yet. And most of the tourist attractions in every corner of the country will be full with visitors. Saygon Waterpark Pasuruan has also having a surge of tourist visit during this holiday season.
Located at Sengon, Purwosari, Pasuruan and near to the main road of Surabaya - Malang make this Waterpark so accessible. Lots of attraction provided by the manager to pamper the visitors.
Several kind of outbound like the pirate's ship, Roller Coaster, the Love Tunnel, Fliying Fox, Race Slide, Raft Slide, Olympic pool, Airlis pool, Stream pool, and the popular wave pool could hook you up and cheer your holiday.
Lots of selfie spot also provided to fulfill the visitors need of selfie. The Boeing plane simulator which will gave the visitors of flying or driving a plane will also make your holiday more exciting.
"The admission fee is so affordable. You could go in to the park only with IDR 50 K. So affordable for a Waterpark which give you lots of sophisticated attraction right?" The Manager if Saygon Waterpark Pasuruan, M.Yasin said. (*)