News
Golden Palace Hotel Lombok is Safe Enough to Stay especially after the Earthquake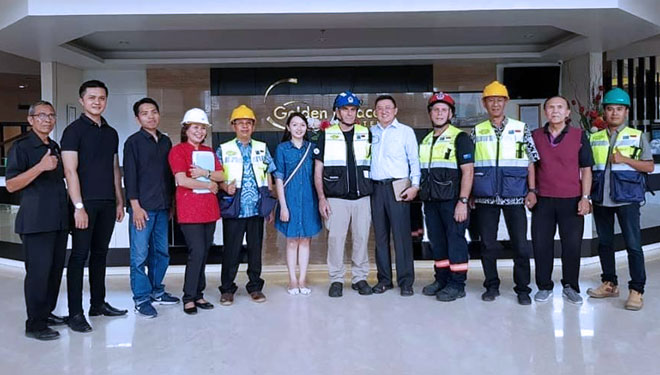 MATARAM,TIMESJAZIRAH – Lots of tourist feeling worry to visit Lombok after the 7M earthquake hit the place several month ago. Yet, the government cooperate with some hotels holding some building structure assessments to gain their trust back as what they did to Golden Palace Hotel Lombok yesterday (Friday, 13/6/2019).
The building structure assessment team of Public Work Service of NTB together with the building structure expert from Australia (PU Sudney) assessing the hotel carefully to make sure that the building is safe enough to live in.
"The result shown that this 4 stars hotel is 100% safe and has no damage. We also get a recommendation letter of Construction Feasibility Technical Recommendation from the Public Works Agency by this assessment," Teddy Sanyoto, The President Director of the hotel said.
The assessment is quite important since there are lots of important people love to spend their time in this hotels like President of Indonesia Jokowi, The Head of People's Consultative Assembly
Zulkifli Hasan, The Minister of Law and Human Rights Wiranto and some of ministers if Indonesia and many more.
This is shown that the Golden Palace Hotel Lombok is trusted to be a good and secure place to stay. Some international and national event had also held on this Hotel which shows that the hotel is adequate enough as a luxury place to stay. (*)