Education
UGM Students Create an App to Save People's Medical Track Record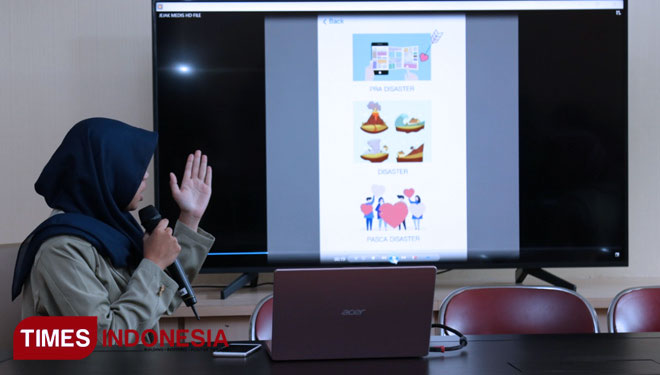 YOGYAKARTA,TIMESJAZIRAH – A student of Universitas Gadjah Mada (UGM) managed to create a medical track record app. This app was aimed to keep people's medical track record so the doctor will easily find out their medical record and made a good decision with he best treatment.
There are 5 students who develop the app. Eka Hafsari majoring in Management-vocatinal school, Nadya Anggraini majoring Medical Track Record- Vocational school. Aziz Qomarul Firdaus mahoring in internet engineering technology-vocational school, Fairuz Khairunnisa majoring in FKKMK, and Haris Hendrik from the Forestry Faculty.
This app managed to get a gold medal from Taiwan Special Award inWorld Young Inventors Exhibition aInternaat the iInternational Invention, Innovation & Technology Exhibition (ITEX) 2019 on May 2 to 4, 2019 in Malaysia.
"There are three main features on this app, the medical track record, disaster management and consultation, their disease will be analyzed through their medical track record, and then managed by disaster management, and they also could do some therapy through the consultation feature," Nadya said.
Meanwhile Haris Hendrik said that the medical track record app is still in developing progres and hope soon will be able Tobey used. "I hope this app will be ready to be launched by the end of June 2019," Haris Hendrik a student of Forestry Faculty of UGM said. (*)