Life Style
Srawung Resto & Kopi Yogjakarta will Give You Delicious Food and Marvelous Country Scenery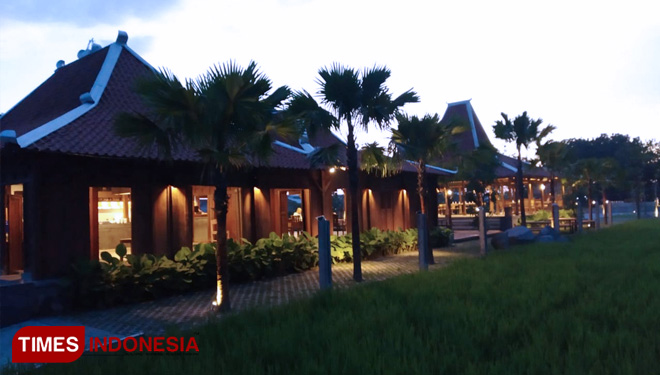 YOGYAKARTA,TIMESJAZIRAH – Srawung Resto & Kopi Yogjakarta could be one alternative place to spend your evening while waiting the break fasting time coming. This place will give you a calm and comfy situation as well as the food.
Located in Kalasan, Sleman, Yogyakarta, and situated near the rice field this restaurant offers you beautiful country scenery, especially at the twilight time. This restaurant which is just been officially opened by April 13, 2019 will pamper you with lots of selfie spot.
This country style restaurant also offers you with a Indonesian country food, like sayur lodeh or jackfruit breadfruit soursop curry, sauted papaya leaves, spinach and chayote with coconut milk or bobor bayam and labu siam.
Various food made from catfish, and parrot fish with lots of sauce choice will also pamper your break fasting time. Lontong cap gomeh, nasi erlang, nasi langgi could also become one alternative menu you could try.
For you western food lovers, this restaurant also prepare some spaghetti and sandwiches. Various kind of food made of beef and chicken could also accompany your precious moment. So what are you waiting for? Get the country style food and restaurant at Srawung Resto & Kopi Yogjakarta.(*)