Life Style
Public Social Drinkery and Kitchen Serves Western Food with Indonesian Taste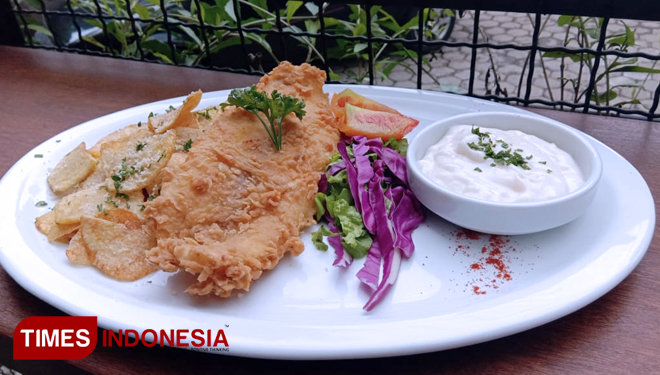 MALANG,TIMESJAZIRAH – Try the exclusive Western food with Indonesian taste at Public Social Drinkery and Kitchen, which is located in Jalan Kawi Atas 1A, Malang.
This restaurant opens from 10 a.m. to 2 a.m. WIB (Indonesian Western Time). This restaurant serves Western food with local taste.
"The restaurant has Western concept, but the food has Indonesian taste," said Saskya, the Marketing of Public Social Drinkery and Kitchen on Saturday (19/01/2019).
There are various special menu served here, such as breakfast, starter course, main course, pizza, pasta, and dessert.
"Our signature menu is steak with Arabasta sauce as the most favorite sauce. Arabasta is the homemade sauce made by the chef himself," she said.
Besides premium steak, there is also another special signature menu of this restaurant, which is Fish O'Chips. This menu combines fried dory fish and French fries served with the homemade sauce made by the chef. This delicious menu costs IDR 40,000.
There is also another menu for lunch, which is called Crispy Lamb with Sambal Ijo. "The lamb meat is cooked with Western style but it has Indonesian taste as it is combined with sambal ijo (Green chili paste)," said Saskya.
Various menu and beverages at Public Social Drinkery and Kitchen range from IDR 20,000 to IDR 80,000. Besides, this restaurant also provides a comfortable gathering place for the guests. (*)