News
River Returns Murky, Residents Suspect IGG Waste Back Overlow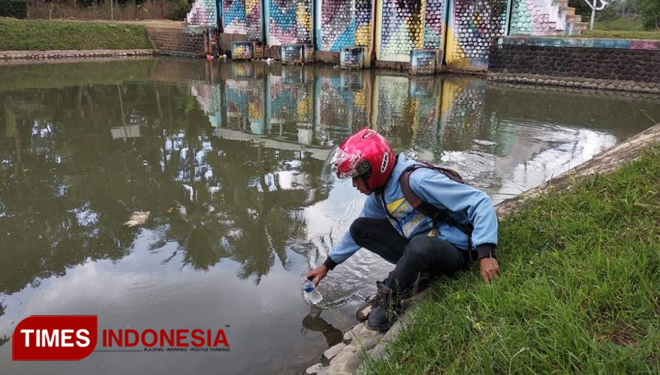 BANYUWANGI,TIMESJAZIRAH – West Residents Sumberkembang Hamlet, Karangmulyon Village, Tegalsari Sub-district, Banyuwangi, claimed river water in the back murky region. Watercolour transformed into green brown allegedly effect tainted waste and many fish that intoxicated.
Responding to the news, team PT Industri Gula Glenmore (IGG) argue. The article, team PT IGG always do the testing water quality and tested by the Technical Implementation Unit (UPT) of the Banyuwangi Environmental Office (DLH) Environmental Laboratory. Even water quality testing is done starting from upstream to downstream. And the test result stated if water quality still awake and in normal condition.
"We already done sampling test quality of river water from Kalibaru River, Sukabumi, Genteng, Setail, Blokagung, Bangorejo until Red Island and the result is that all parameters meet quality standards," explains Human Resources Manager (HR) and General PT IGG, Soegianto, Wednesday (1/8/2018).
Soegianto delivers, monitoring activities water treatment always done in gradually and take samples of river water at any point. "So, we can make sure there is no waste pollution from PT IGG," he said. (*)